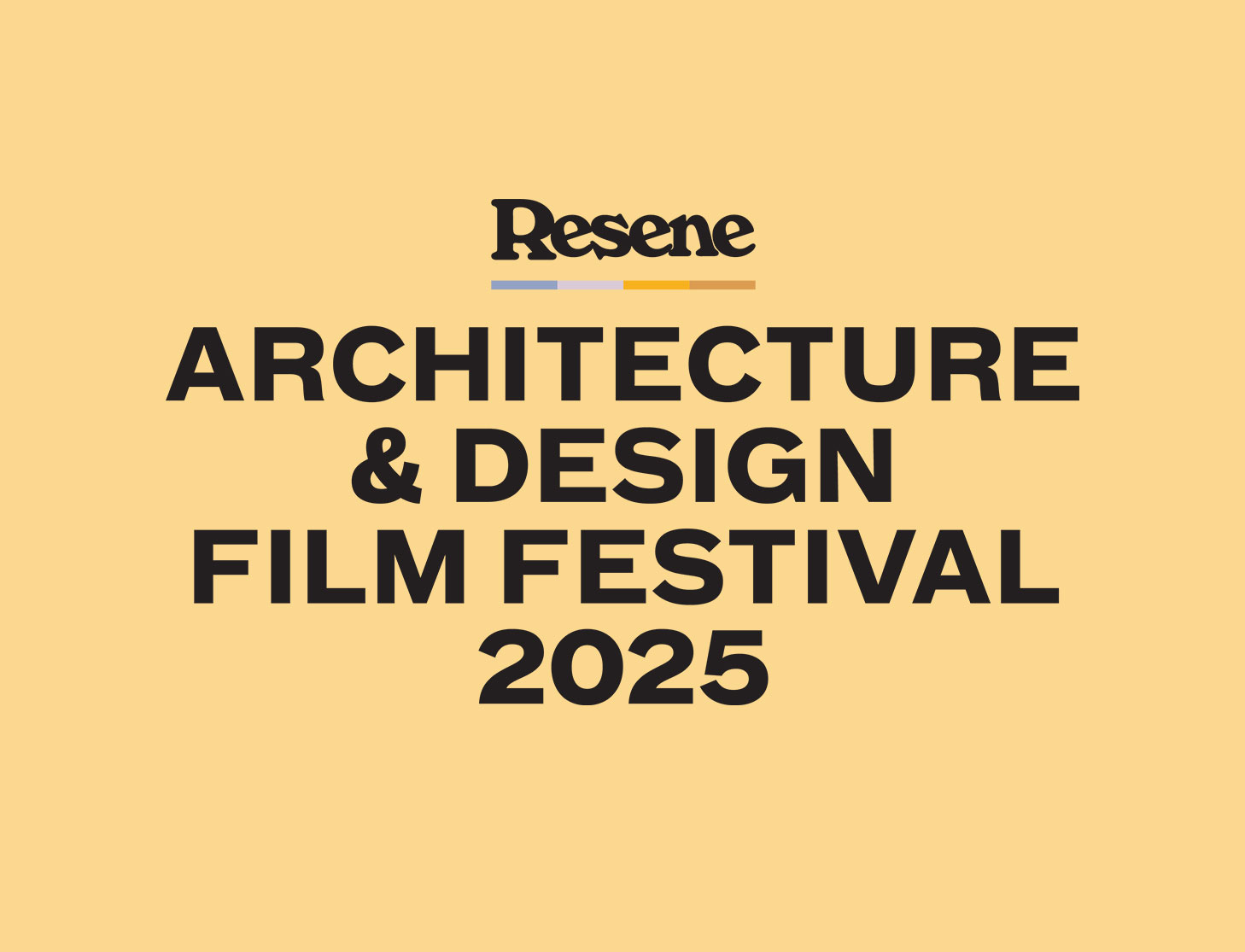 Resene Architecture & Design Film Festival
Now showing in Auckland | Coming soon nationwide
Now showing in Auckland | Coming soon nationwide
Rialto Cinemas & Art Department proudly host the annual Resene Architecture & Design Film Festival in May – June every year. Along with Resene, the naming rights sponsor of the festival, we are committed to bringing audiences a large selection of films that showcase the very best in architecture & design from around the world, with the festival now being one of the largest architecture & design film festivals internationally.
2022 festival
Auckland (Rialto Cinemas): Now showing till 25 May
Sessions below.

Wellington (Embassy Theatre + Light House Cinema Cuba & Petone): 19 May to 5 June
Embassy Theatre: visit eventcinemas.co.nz.
Light House Cinema Cuba & Petone: visit lighthousecinema.co.nz.

Dunedin (Rialto Cinemas): 2 to 15 June
Sessions below.
Christchurch (Deluxe Cinemas): 9 to 26 June
Visit deluxecinemas.co.nz.
Havelock North (EVENT Cinemas): 9 to 22 June
Visit eventcinemas.co.nz.
Nelson (Pastorius Waller Theatre at the Suter Art Gallery): 26 May to 1 June
Visit suter.statecinemas.co.nz

New Plymouth (EVENT Cinemas): 16 to 22 June
On sale early May.
New addition to the programme
We're delighted to announce that QUANT has been added as a late addition to the festival. Check your local cinema now to see what session times they have for this fashion documentary about the British designer Mary Quant.
Multipasses
Available in cinema at Auckland, Wellington* and Havelock North for $90. And in Dunedin and Christchurch for $82.50.
T&Cs: The multipass can only be purchased in cinema at the participating venues. The multipass is valid per person, for use on five different films and cannot be used to make bookings online or for special events. The multipass can only be used at the venue it is purchased from.
*In Wellington, the multipass is only valid at the location it's purchased from (ie. Embassy Theatre or Light House Cinema Cuba or Petone).
Accreditation information
Both the NZ Architects Registration Board (NZRAB) and Architectural Designers New Zealand (ADNZ) offer continuing professional development (CPD) points for films watched in the festival. Architects and ADNZ members should apply for these points through the NZRAB CPD or ADNZ websites.
Queries
If you or your company would like to be part of 2022 festival, please contact us at Rialto Cinemas below.
For festival programming/film submissions, sponsorship and partnership enquiries:
Kathryn Bennett (Group Manager)

For marketing & promotional enquiries:
Adin Wentzel (Marketing Executive)
[email protected]

For events & group bookings: email [email protected]